MYERS OIL COMPANY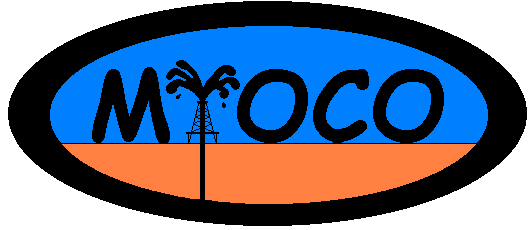 ---
Company Background
Myers Oil Company is family owned and operated. Our family's involvement in the Permian Basin petroleum industry began in the 1920's when Orville Myers relocated to the area to work in the recently discovered oil fields. He later founded Myers Drilling Company, and was involved in the drilling of many pioneering fields of the time, including some of the largest wells in the very prolific Yates Field, near Iraan, Texas.
Orville "Checkbook" Myers passed on his enthusiasm, expertise, and more than thirty years of hands-on experience in the oil business to his son Walter Myers, current president of Myers Oil Company, and the rest of the Myers gang.
---
Personnel
Walter H. Myers - Land Man and President of Myers Oil Company

Walter graduated with a Bachelor of Business Administration degree in Petroleum Land Management from the University of Oklahoma in 1962, the first year that the program was offered. He has 40 years of experience in petroleum lease acquisition, and has developed many industry contacts in the Permian Basin. His previous employers include Shell Oil, Hunt Energy, Coquina Oil, Dowling Petroleum (where he served as Vice President), and West Texas Water Supply. For the past 10 years Walter's primary emphasis has been on Permian Basin acquisition and development prospects. Walter also performs contract land work, subject to availability.

Kevin A. Myers - Petroleum Engineer

Kevin graduated with a Bachelor of Science degree in Petroleum Engineering from Texas Tech University in 1982, where he received a National Merit Scholarship, qualified for several academic and engineering honorary fraternities, and graduated in 3 years. Kevin's petroleum industry experience includes 10 years as a Petroleum Engineer for Gulf Oil and Chevron USA in the Permian Basin, another 10 years of Permian Basin consulting and oil and gas prospect evaluation, plus additional field experience. Kevin also has a very strong background in exploration and production related databases, as well as development of related computer applications, and worked for 7 years as a Consultant and Senior Systems Developer for SAS Institute. Kevin's areas of expertise include log evaluations, reserve estimates, performance predictions, economic calculations, infill drilling, waterflooding, stimulation design, and rod pumping design. Kevin serves as Myers Oil Company's primary reservoir and production engineer, log analyst, and computing specialist, and is also available for contract consulting work.

Eric M. Myers - Petroleum Engineer

Eric graduated with a Bachelor of Science degree in Natural Gas Engineering from Texas A&M University at Kingsville in 2000. Eric's experience includes 3 years in positions with EOG Resources, Collarini Engineering, El Paso Production, and Grey Wolf Drilling. Eric has accumulated drilling experience in East Texas, North Louisiana, Texas Gulf Coast, and Permian Basin. His specialties include drilling operations, logistics, procurement, and cost optimization.

Associates

In addition to our in-house team, Myers Oil Company often works closely with other Permian Basin geologists, geophysicists, engineers, and land men. Especially worthy of note is Gary J. Dawson, who provides key geological information and input on many of our projects. We also have our own geology intern, Cherise Myers, who is presently attending Texas Tech University.
---
background.htm last updated: May 17, 2003 01:00:21 AM