MYERS OIL COMPANY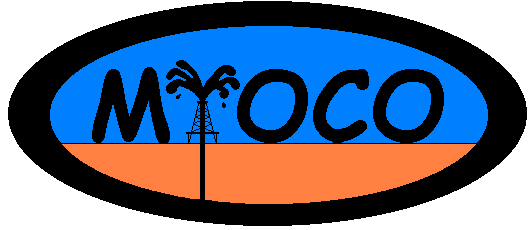 ---
Mission Statement: The primary objective of Myers Oil Company is to identify oil and gas prospects with significant reserve and economic potential. We work to achieve this goal through the focus and techniques listed below:
1. Primary Focus: Permian Basin of Texas and Southeast New Mexico
We concentrate on specific areas and formations in order to offer our partners and investors maximum expertise. Occasionally, we may investigate exceptional opportunities in other areas, but we focus on the Permian Basin as much as possible, with special emphasis on the Central Basin Platform, Diablo Platform, Ozona Arch, and the far western margins of the Delaware Basin.

We work the widespread and prolific Permian Age formations such as Yates, Queen, Grayburg, Holt/Glorieta, and Tubb/Clearfork

Myers Oil also has superior knowledge of pre-Permian reservoirs especially: Devonian, Fusselman/Silurian, Middle Ordovician (Simpson) Sands, and Ellenburger.
2. Thorough investigations of exploration and development prospects
We perform in-depth investigations of our prospects in order to provide the maximum confidence that no significant piece of relevant information has been overlooked. We use numerous data sources including multiple log libraries, commercial data providers, regulatory agencies, academic institutions, and industry specialists.

We use custom built data processing solutions to sift through mountains of data and help identify the best prospects.

We identify Permian Basin exploration and development targets in areas previously overlooked or bypassed during the past when less advanced technology was available, and major operators were primarily seeking much larger, more prolific features. Areas of high potential are identified based on geologic information, existing wellbores, and proximity or analogy to known producing reservoirs.

We identify properties in advanced stages of depletion that may be targets for infill drilling and/or waterflooding, and employ sophisticated, proprietary reserve and performance prediction techniques.

We use advanced log analysis techniques to identify prospective zones behind pipe, once overlooked by less sophisticated techniques, and to provide the maximum confidence that our results are accurate.
3. Optimize production and maximize ROR & ROI
We identify prospects at shallow to medium depths and where existing wellbores may be utilized to minimize costs whenever possible. Additionally we also recommend the use of used equipment in good condition when practical to further reduce costs.

We design well stimulation jobs to maximize production rates, and to establish economically viable production from zones that were previously condemned or overlooked due to the use of less effective stimulation technology.

We provide rod pumping equipment designs based on extensive experience and research to minimize all facets of lifting costs.

We can provide well proposals for new field and infill drilling programs as well as workover operations for existing wellbores.
5. Impeccable consultant services for our clients and partners
Members of our team are available to perform contract and consulting work, including land management, engineering, and computer application/database development. In addition to benefiting our customers, this also provides us with additional valuable experience beyond the limits of our own properties and prospects.
6. Uphold the code of ethics for the petroleum industry
Myers Oil strives to maintain a record of integrity in all of our business dealings, to do everything that we can to insure the success of all investors in our projects, and to insure that all work on our projects is performed in a safe and environmentally conscious manner.
---
objectives.htm last updated: May 17, 2003 01:02:01 AM